Welcome! 
In the fall of 2019, the University of Pittsburgh School of Medicine took the first steps towards curriculum reform by establishing an exploratory task force under the auspices of the Curriculum Committee.  This effort was triggered by ongoing self-examination, proximally driven by an LCME re-accreditation self-study.  We did extremely well during the review, with full re-accreditation.  But faculty, students, and staff continued to reflect on how we might improve our school even more to better train the next generation of physicians, and we decided to explore the possibility of a full reform.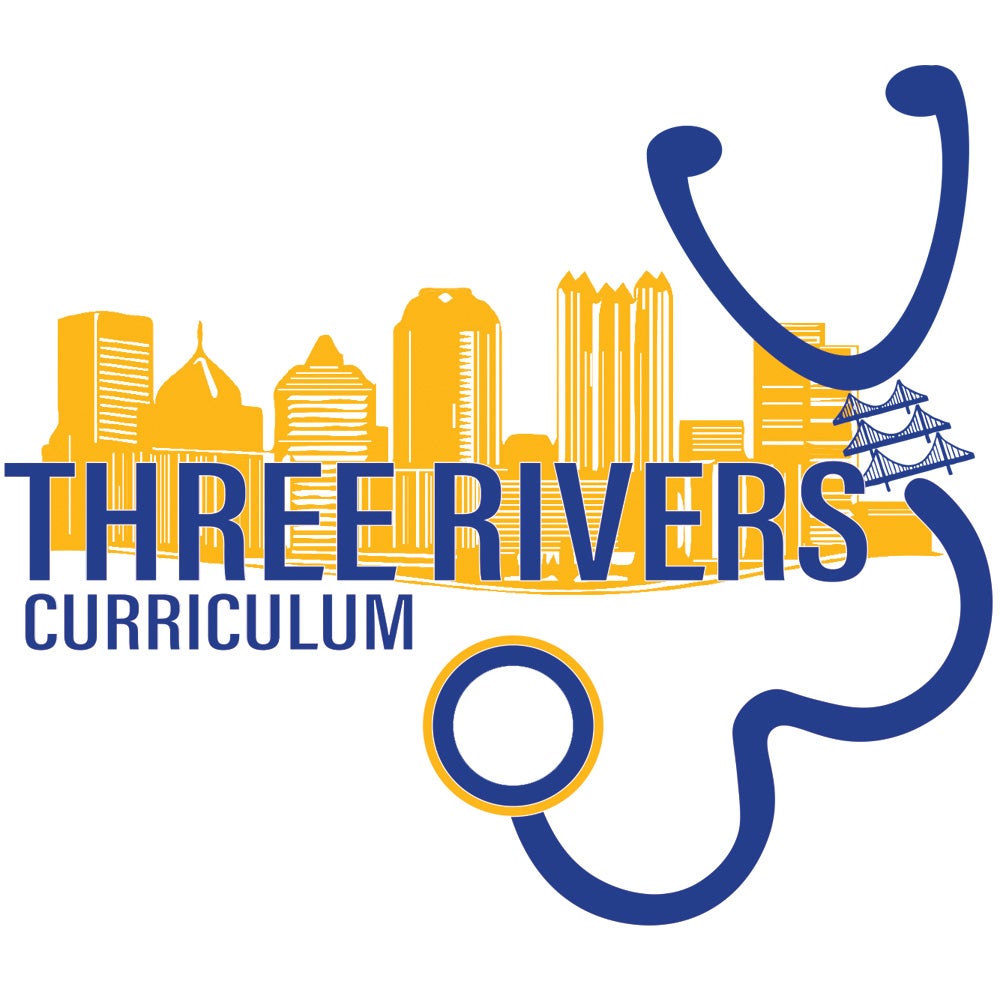 About 40 stakeholders conducted an extensive review of our curriculum, along with an exploration of curricula at other schools nationally.  We decided it was indeed time to proceed with reform, and we outlined several key principles for what we wanted to see going forward: 
More active learning using educational best practices more consistently, particularly more frequent learner assessment
Improved concision, relevance, and integration across the curriculum
Enhanced coverage of priority areas like social medicine and interprofessional education
---
VISION STATEMENT
We want to develop physician leaders and agents of change. Recognizing that our students are a diverse group with multiple talents and backgrounds, we commit to helping them flourish in varied careers in interprofessional teams. We foresee leaders in science, education, clinical care and administration. We expect to see our students improve patients' health and quality of life and promote the health of communities. They will develop scientific breakthroughs, teach future physicians, make health care more equitable and accessible for patients, and eliminate health disparities. To that end, we will create active, self-directed and lifelong learners with excellent foundations in health sciences and clinical medicine. 
---
Beginning in the fall of 2020, we initiated the next phase of the reform effort, with a diverse group of over 70 stakeholders serving on five subcommittees with the goal of providing the Curriculum Committee with more concrete recommendations for the shape of reform by the end of 2021.  Details about Phase 2 can be found elsewhere on the website, including a list of leaders/participants and a PowerPoint about the process.
UPDATE: Details on curriculum reform presented to the community in October 2021 
---
Our hope is that we will ultimately be able to roll out PittMed's new curriculum in the fall of 2023.
Curriculum Reform Questions & Suggestions: If you have suggestions, ideas, or questions about reform, we encourage you to submit your thoughts to our dropbox.
Curriculum Reform Idea Competition: We completed our first CR Idea Competition this Spring of 2021.
Subcommittee Leadership: This page lists subcommittee leaders, members, and contact information.
Curriculum Reform Quarterly Report: Overview of Phase II, including recommendations.
---
Curriculum Reform Town Halls
The Curriculum Reform Task Force would like to share planning details with our stakeholder community, as well as soliciting feedback on future directions for our new curriculum.  We are scheduling three separate one-hour virtual Town Halls led by Task Force leaders, with plenty of time for questions and open discussion.  Each session will be oriented towards specific stakeholder groups, to make the discussions most meaningful and efficient.  We're hoping to get guidance from the community on some key issues that will determine the future of the medical school.  Please join us!
Audience

Individuals

Time

To Register:

EDUCATORS

Click here for highlights!

Faculty (all schools welcome!)

UPMC Residents/Fellows

Staff

Administrators

April 27th

12:00PM-1:00PM


COMPLETE
 

STUDENTS

Click here for highlights!

Medical Students (all years)

Graduate Students

May 25th

5:00PM-6:00PM

COMPLETE

COMMUNITY

Click here for highlights!

Patients/Family Members

Alumni

Community Organizations

June 29

5:00PM-6:00PM

COMPLETE
---
This is an exciting time for us at UPSOM!  
We have a new dean and other academic leaders, who are all committed to supporting the development of our new curriculum.  Additionally, a new wing is being constructed with state-of-the-art teaching space designed for collaboration.  Our clinical affiliates are expanding regionally and internationally, giving our learners amazing opportunities for learning and growth.  But what makes a medical school curriculum most successful is the strength of our people:  expert faculty, dedicated staff, and students with a passion for learning. 
We are planting the seeds of curriculum reform now, and we cannot wait to see what grows!