January 4, 2023-May 10, 2023
13 sessions
Course Director


Peter Drain, PhD
Associate Professor
Department of Cell Biology and Physiology
drain@pitt.edu
Course Director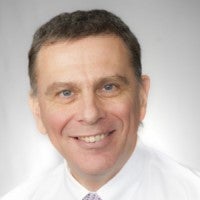 John Maier, MD, PhD
Assistant Professor
Department of Family Medicine
jsmaier@pitt.edu
Course Description
Evidence-Based Medicine - Applied integrates the themes of the clinical expertise and scientific reasoning. Students learn how clinical trials, medical databases, and translational medicine are foundations of evidence-based medicine and patient-centered care. The goal of EBM - Applied is to help medical students to become medical practitioners/investigators, who are current with the latest advances in medicine.
EBM-Applied focuses on how to generate a research proposal. Students learn how knowledge is derived from biomedical research.
Course Goals:
Design a hypothesis-driven biomedical research proposal.
Critically evaluate a biomedical research article—background, hypothesis, study design, results, statistics, key information, validity of conclusions.
Search the literature to find articles pertinent to the patient.
Critique the literature.
Relate the literature to the patient.
Engage in self-directed learning.
In EBM-Applied, students continue learning about critical appraisal of medical literature. The goal is for students to learn how the medical literature is generated and is used to formulate a scientifically rigorous approach for taking care of the patient. Patient information is from cases.
Students work in small-group active-bearing environments, in class and on-line, with 8–9 students and 2 facilitators per group. Students take turns serving as Investigators and Evaluators. Investigators make and present PowerPoint presentations of articles. Evaluators review the presentations and articles. By the end of EBM-Applied, students also will have identified an area of interest for a scholarly project that will be further developed in Investigation and Discovery. In addition, students independently study online material for the course.
The 43 faculty for this course are from 14 departments: Anesthesiology; Cell Biology and Physiology; Emergency Medicine; Family Medicine; Neurobiology; Obstetrics, Gynecology and Reproductive Sciences; Ophthalmology; Pathology; Pediatrics; Physical Medicine and Rehabilitation; Psychiatry; Surgery; Urology; and Environmental and Occupational Health (School of Public Health).
Educational Methods
Small-group active learning
Case-based small group discussion
Literature critique
Independent study
Self-directed learning
Online modules
Visual small group rooms online
Oral presentations
Evaluation
Evaluation for this course is based on generating a feasible hypothesis-driven research proposal, selection of a high quality article, PowerPoint presentation of the article, demonstrating knowledge of articles and critical thinking, contributions to discussion, critical evaluations of articles presented, and timeliness in all assignments. There is a maximum of 10 points for EBM-Applied - research design (5.0 pts) and critical appraisal (5.0 pts).
Grading: This course comprises 100% of the grade for the Evidence and Discovery Block, Section 2. Grading for the block is Satisfactory or Unsatisfactory.
Faculty Note
Course Director Peter Drain, PhD, and Will Walker, Phd, are recipients of the Sheldon Adler Award for Innovation in Medical Education. Dr. Drain, Donald DeFranco, PhD, Beth Piraino, MD, and Robert Powers, MD, are recipients of the Kenneth E. Schuit Master Educator Award. In addition, Drs. Drain, DeFranco, Rachel Givelber, MD, and Robin Maier, MD, are members of the UPSOM Academy of Master Educators.