August 24, 2022-December 7, 2022
13 sessions
Course Director

Aaron M. Brown, MD
Assistant Professor
Department of Emergency Medicine
brownam3@upmc.edu
Course Director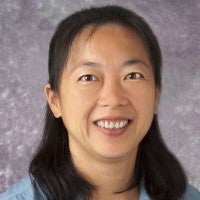 Margaret Hsieh, MD
Associate Professor
Department of Emergency Medicine
hsiehm@upmc.edu
Course Description
This course provides an introduction to biostatistics and study design and analysis with a focus on clinical applications and interpreting the literature.
Course Goals:
To give students a foundation for using the basic and clinical sciences in medical decision making.
To teach students to think critically about concepts relevant to clinical research, including:

Diagnostic reasoning
Biostatistics and experimental design
Etiology, prognosis and survival
Therapies and studies of their effectiveness
Educational Methods
Lectures
Small-group learning sessions
Online modules
Evaluation
Evaluation for this course is based on criterion grading and passing the following 3 components: 1) 6 small group quizzes or the final exam, 2) small group attendance/evaluations, and 3) a case write-up of a research study.
Grading: This course comprises 100% of the grade for the Evidence and Discovery Block, Section 1. Grading for the block is Satisfactory or Unsatisfactory.
Faculty Note
Course Director Aaron Brown, MD, is a recipient of the Clerkship Preceptor of the Year Award. Joseph Yanta, MD, is a recipient of the Outstanding Early Career Educator Award. Ankur Doshi, MD and Charissa Pacella, MD, are recipients of the Sheldon Adler Award for Innovation. Dr. Doshi is a recipient of the Donald S. Fraley Award for Medical Student Mentoring. In addition, Drs. Pacella and Doshi are members of the UPSOM Academy of Master Educators.