November 28, 2022-December 16, 2022
15 half days
Course Director


Chester Oddis, MD
Professor
Department of Medicine
cvo5@pitt.edu
Course Director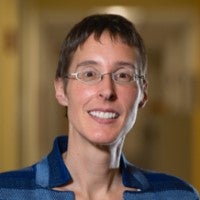 Lisa Borghesi, PhD
Associate Professor
Department of Immunology
borghesi@pitt.edu
Course Description
Our immunology course frames basic immunology principles in the context of translational and clinical applications. You will learn about the processes that control immune responses to microbes, to environmental triggers such as allergens, and to cancers which are normal cells that have undergone abnormal changes.
Clinical faculty discuss several inflammatory musculoskeletal and autoimmune diseases as well as their management and other emerging therapies.
The goals of the course are for students to gain a basic knowledge and understanding of:
Fundamental actions of the immune system and the different layers of immune defenses that protect us from infection.
Mechanistic basis of immunodeficiencies and autoimmunity, and new disease treatments.
Mechanisms of immunological tolerance and the application to clinical transplantation and autoimmunity.
Cancer immunology and immunotherapies.
Rheumatic diseases that have an immunologic basis.
Pharmacologic therapies for the management of patients with immunologic and rheumatic diseases.
Educational Methods
Flexible Learning Formats
Online
100 practice Quiz questions on Navigator
100 practice Exam MCQ and Clinical Vignettes on Navigator
---
Syllabus
Basic concepts presented in a clinically relevant context
High-yield topics flagged
Step One "Learning Pearls" and "Clinical Correlates" detailed
USMLE Content Mapping = 91%
---
Lecture
Course organized into four blocks
Choose your lecture style: Executive Summary (~20 min) or Full-Length (~45 min) versions of the content
Interactive/discussive clinical scenarios and Q&A sessions
In-class mock exam
Attendance optional, all lectures recorded
---
Study Guid & Quick Reference
10 Key Concept and Clinical Review Sheets
12 Quick Refresher Videos (5 min ave length)
---
Race Equity and Social Justice
5 Social Determinants of Health in Clinical Immunology Cases
The Slowdown, daily 5 min Reflection and Personal Growth
---
Small Group
Case-based scenarios
Active learning environment
Evaluation
Evaluation for this course is based on attendance at small-group sessions (10%), two mandatory quizzes (40% total; each is 20%), and a final exam that consists of board-style multiple-choice questions written by the course directors (50%).
Grading: This course comprises 32% of the grade for the Foundations of Medicine Block, Section 2. Grading for the block is Satisfactory or Unsatisfactory.