February 6, 2023-February 23, 2023
Course Director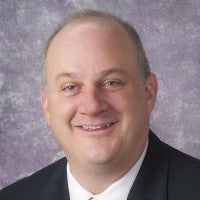 David Metro, MD, FASA
Professor
Department of Anesthesiology
metrodg@anes.upmc.edu
Course Director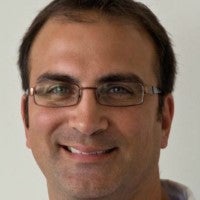 Ryan Romeo, MD
Associate Professor
Department of Anesthesiology
romeorc@anes.upmc.edu
Course Description
The course is comprised of four sessions, each addressing different clinical procedures:
Respiratory assessment, respiratory therapy, pediatric and adult airway management, and chest x-ray;
Introduction to invasive hemodynamic monitoring, arterial puncture, and IV placement;
Potpourri (lumbar puncture, urinary catheter insertion, nasogastric tube insertion).
Course Goals:
To introduce students to some of the basic diagnostic and therapeutic invasive and noninvasive procedures that they may perform on patients while on their clinical rotations;
To allow students the opportunity to practice basic clinical procedures in a laboratory setting, using universal precautions, prior to attempting the procedure on actual patients;
To familiarize students with the indications, complications and interpretations associated with the various clinical procedures that they will perform.
Recurrent themes during each session, and for the course, are the approach to the patient, assessment of the clinical requirement, and treatment as necessary. For example, the clinical situation of a patient with respiratory distress would involve recognizing respiratory distress (airway session), starting an intravenous line (vascular access session), and following with appropriate treatment such as mask ventilation, intubation, arterial line placement (invasive monitoring session).
Educational Methods
Most sessions consist of small group (8–20 students in each group) interactive teaching stations, workshops, or discussions. During these sessions, students get direct hands-on experience performing procedures such as starting IVs on other students. Students also perform procedures using task trainers, including arterial puncture, lumbar puncture, intubation, and ventilation. There are discussions of clinical situations (respiratory assessment), exposure to diagnostic tools (chest radiography), and experience managing situations using high fidelity simulation (WISER Center).
Demonstrations
Discussions
Workshops
Lectures
High fidelity simulation
Clinical procedural-skills development
Task trainers
Slides and videotapes
Evaluation
Attendance is required at all sessions. Students are evaluated on their performance in each session, using a checklist pertinent to the objective(s) of that session. Students also complete a brief quiz at each session. A summative examination is given at the end of the course.
Grading: Students are required to pass this course to pass the Introduction to Patient Care Block, Section 4. Grading for the block is Satisfactory or Unsatisfactory.
Faculty Note
Phillip Lamberty, MD, is a recipient of the William I. Cohen Award for Excellence in Clinical Skills Instruction. Ankur Doshi, MD is a recipient of the Donald S. Fraley Award for Medical Student Mentoring. Jason Chang, MD received the Outstanding Mini-Elective Award. In addition, William McIvor, MD and Ankur Doshi, MD are members of the UPSOM Academy of Master Educators.