August 17, 2022-December 7, 2022
9 sessions
Course Director


Peter Drain, PhD
Associate Professor
Department of Cell Biology and Physiology
drain@pitt.edu
Course Director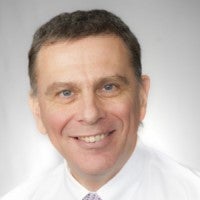 John Maier, MD, PhD
Assistant Professor
Department of Family Medicine
jsmaier@pitt.edu
Course Description
In Investigation and Discovery, students apply their critical thinking and literature-review skills to exploring an area of interest and developing a scholarly project proposal. They also select a faculty mentor to work with on the project.
Course Goals:
Formulate a scholarly project proposal with the help of the faculty mentor and the Investigation and Discovery facilitators.
Thoroughly review relevant background literature.
Prepare a short written proposal for the scholarly project, and make a PowerPoint presentation of the project to present and discuss in class.
Critically evaluate peer proposals and provide substantive feedback.
Revise the written proposals, addressing critiques from faculty and peers, and make a PowerPoint presentation of the revised scholarly project proposal to the class.
Educational Methods
Self-directed learning
Small-group discussion
Development of a research proposal
Oral presentation using PowerPoint
Online modules
Evaluation
Evaluation for this course is based on written proposals and PowerPoint presentations, both initial and revised; participation in discussions; written critique of a peer scholarly project proposal; attendance and timely completion of all assignments.
Grading: This course comprises 100% of the grade for the Evidence and Discovery Block, Section 3. Grading for the block is Satisfactory or Unsatisfactory.
Faculty Note
Course Director Peter Drain, PhD, Donald DeFranco, PhD, and William Walker, PhD, are recipients of the Sheldon Adler Award for Innovation in Medical Education. Drs. Drain, DeFranco, Diemthuy Bui, MD, Robert Powers, MD, and Peter Veldkamp, MD, are recipients of the Kenneth E. Schuit Master Educator Award. Dr, Bui is a recipient of the Donald S. Fraley Award for Medical Student Mentoring. Dr. Veldkamp is a recipient of the Clerkship Preceptor of the Year Award. In addition, Drs. Drain, Bui, DeFranco, Veldkamp, Brad DiCianno, MD, Rachel Givelber, MD, Robin Maier, MD are members of the UPSOM Academy of Master Educators.