4 weeks
Clerkship Director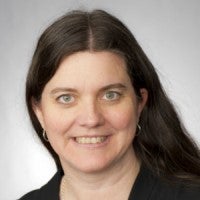 Robin Maier, MD, MA
Assistant Professor
Department of Family Medicine
maierrm@upmc.edu
Course Description
The Family Medicine Clerkship is a 4-week rotation that encompasses the comprehensive and longitudinal care of patients with a special emphasis on care of individuals in the context of families and communities.
Course Objectives:
Demonstrate knowledge and implementation of comprehensive evidence-based, gender- and age-specific individualized care.
Outline treatment strategies for the patient as a "whole person," addressing acute and chronic diseases, health promotion and disease prevention in the context of each patient's social, economic, cultural and religious background.
Recognize the complex interactions among culture, literacy, community, race, age, gender, education, and language on an individual patient's experience with health care. 
Students participate in patient care at offices and clinics throughout the region, including hospital-based sites and a variety of community-based locations.
Educational Methods
Clinical skills workshops
Lectures
Required readings
Case-based workshops
Ambulatory and inpatient clinical experiences
Patient-centered medical home exercises
Home visit and family and community assessment
Evaluation
Evaluation in this course is based on evaluation of clinical performance by preceptors at community–based sites (65%), the Objective Structure Clinical Examination (OSCE) with standardized patients (15%), NBME web-based subject exam (15%), and written assignments (5%). 
Grading: The clerkship is graded Honors, High Satisfactory, Satisfactory, Low Satisfactory, Unsatisfactory.  
Faculty Note
Ya'aqov Abrams, MD, FAAFP, and Drs. Mylynda Massart and Danforth Lincoln are recipients of the Clerkship Preceptor of the Year Award.