8 weeks
Clerkship Director


John Szymusiak, MD, MS, FAAP
Assistant Professor
Department of Medicine
szymusiakja@upmc.edu
Clerkship Director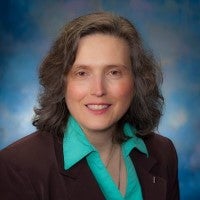 Aimee Biller, MD
Assistant Professor
Department of Pediatrics
aimee.biller@chp.edu
Clerkship Co-Director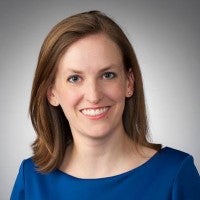 Emily Trauernicht, MD, FAAP
Assistant Professor
Department of Pediatrics
emily.trauernicht@chp.edu
Clerkship Co-Director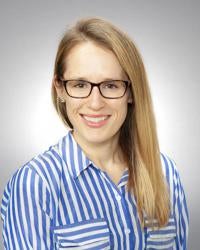 Katharina Hayes, MD
Assistant Professor
Department of Pediatrics
hayeskr2@upmc.edu
Course Description
This 8-week clerkship exposes students to ambulatory and inpatient pediatrics.  The 4-week inpatient experience is comprised of 3-weeks with an inpatient Pediatric Hospital Medicine (generalist) team and 1-week on a sub-specialty team. The 4-week ambulatory experience provides exposure to primary, acute, complex, adolescent, and newborn care and pediatric behavioral health.  Students participate in all aspects of patient care and management, including performing histories and physical examinations; presenting patients in a family- and patient-centered manner; providing organized assessments and plans; and communicating in a professional manner with other members of the inter-professional staff, the clinical team, consultants, families, and patients. Students read the current literature and standard pediatric textbooks and complete on-line modules in order to understand childhood growth and development and major pediatric disease processes and therapies. 
In addition, students attend conferences, didactic sessions, and participate in rounding with the clinical team.  Students also present an evidence-based case conference as part of their final grade.
Course Objectives:
Obtain a developmentally appropriate history pertinent to the needs of patients and families, including a focused review of relevant portions of the Electronic Medical Record (EMR) (I)Interview an adolescent patient using a standard structured interview technique to address sensitive issues that affect health and safety (I)
Be able to orally present information in a succinct, organized, and patient/family-centered manner (I)
Perform a comprehensive newborn physical exam (II)
Demonstrate a child-centered approach to the physical exam (II)
Assess growth in children, including height/length, weight, head circumference and body mass index using standard or condition-specific growth charts. Understand the effects of acute and chronic disease on these parameters. (II)
Compare and contrast signs and symptoms of an acutely ill child requiring emergent care versus a stable child, based on history and physical exam findings (III)
Obtain historical and physical exam information necessary to assess the hydration status of a child (III)
Demonstrate how to appropriately dose medications based on weight (III)
Assess the behavioral and developmental level of a pediatric patient (III)
Identify that there are different nutritional needs based on age and health status (III)
Demonstrate knowledge necessary for the diagnosis and initial management of common pediatric concerns (III)
List characteristics of the history and physical examination that should trigger concern for possible adverse childhood experiences, including physical, sexual, and psychological abuse and neglect (III)
Recognize the role of the health care team in advocating for the health, well-being, and safety of children, including principles of prevention (IV)
Engage effectively with members of the health care team in the provision of patient care (IV)
Recognize the role of culture, values, beliefs, and social determinants of health in influencing health and illness (V)
Engage effectively with children across the age and developmental spectrum (V)
Demonstrate respect for the contribution of caregivers (V)
Demonstrate an understanding of pediatric health care ethics (V)
The student will learn to recognize and efficiently utilize community resources for children and their families. (V)
Be able to document accurately and efficiently the patients' clinical course and status and provide a suggested plan of care for the patient that day in the form of a history and physical or daily progress note. (III)
(Adapted from 2019 COMSEP Curriculum Revision)
Pediatric Clerkship - Clinical Conditions                                                               
Fever
Asthma
Abdominal pain
Health promotion and disease preventions
Developmental concerns/abnormalities
Cognitive impairment                     
Infectious diseases
Nutrition concerns/abnormalities
Cough
Obesity
Electrolyte abnormality
Rash
Evaluation
Evaluation of the clerkship is based quality of clinical work as determined by faculty and residents as well as professionalism (70%), an NBME subject exam (20%), and a case conference presentation (10%).
Grading: The clerkship is graded Honors, High Satisfactory, Satisfactory, Low Satisfactory, Unsatisfactory.  
Faculty Note
Clerkship Director John Szymusiak MD, MS has received the Clerkship Preceptor of the Year Award as well as awards for the teaching of residents.  Clerkship Director Dr. Aimee Biller, MD is a recipient of the Clerkship Preceptor of the Year Award.