May 2, 2022-May 6, 2022
1 week
Course Director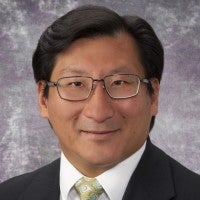 Joe Suyama, MD 
Associate Professor
Department of Emergency Medicine
suyajx@upmc.edu
Course Description
The overall goal of this course is for students to gain a basic knowledge and understanding of core topics that will prepare them to get the most from the clerkship experience.
Course Objectives:
Recognize the requirements for successful completion of each clerkship rotation.
Clearly communicate medical information in spoken and written form, and write progress notes, orders, and prescriptions.
Learn the requirements for successful use of electronic medical records.
Use information and educational technology to facilitate patient care.
Function as an ombudsman for the patient's welfare.
Initiate prompt treatment for acute medical problems, including performing CPR.
Comprehend the basic approach to management of medical disasters and pandemics.
Incorporate the tenets of the Honor Council into their daily behaviors.
Recognize where to go to get help through the SHARP program.
Complete N95 respirator testing and understand how to effectively use these protective devices.
Initiate key actions after a blood or body fluid exposure.
Follow basic infection control procedures against current pathogenic threats, such as MRSA and C. diff.
Make appropriate referral to and utilization of the services of other members of the health care team.
Understand the importance of and have respect for all members of the health care delivery team.
Recognize the key roles of cooperation, collaboration, communication, and leadership in healthcare endeavors.
The course also includes sessions on various administrative necessities, such as pager use and tuberculosis testing, and gives an overall orientation to the clinical years.
Educational Methods
Lecture
Skills sessions
Workshops
Small-group cases
Pandemic simulation exercise
Pre-class preparation exercises
Evaluation
Evaluation for this course is based on attendance and participation in the course sessions.
Grading: This course is graded Satisfactory / Unsatisfactory.
Faculty Note
Course Director Joe Suyama, MD, is a recipient of the Clerkship Preceptor of the Year Award. Thomas Painter, MD; Jason Rosenstock, MD; and Stephanie Gonzalez, MD are recipients of the Kenneth E. Schuit Master Educator Award. Jason Chang, MD is a recipient of the Outstanding Mini-Elective Award. Joseph Yanta, MD is the recipient of the Outstanding Early Career Educator Award. In addition, Drs. Ferson, Middleton, Painter, and Rosenstock; Peter Bulova, MD; Stephanie Gonzalez, MD; and Elmer Holzinger, MD, are members of the UPSOM Academy of Master Educators.