4 weeks
Clerkship Director

Stephanie Gonzalez, MD
Assistant Professor
Department of Emergency Medicine
gonzsm@upmc.edu
Clerkship Director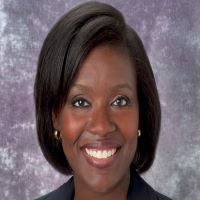 Melonie Nance, MD
Clinical Assistant Professor
Department of Otolaryngology
nancema@upmc.edu
Clerkship Director

Evan Waxman, MD, PhD
Professor
Department of Ophthalmology
waxmane@upmc.edu
Course Description
This 4-week clerkship is designed to provide students with the opportunity to see patients in specialty-care settings. Students hone their skills in the performance of focused histories and physical examinations, and participate in the development of a plan for the patients. Students rotate for one week each through the specialties of adult emergency medicine, pediatric emergency medicine, ophthalmology, and otolaryngology.
They work closely with residents and faculty, and participate as the first point of contact for many patient encounters. In addition, there are workshops in select areas, including suturing/splinting and interpretation of electrocardiograms. A longitudinal didactic series focuses on topics in ophthalmology and otolaryngology.
Course Objectives:
Perform an accurate and focused history and physical examination on acute, undifferentiated patients, based on presenting complaint and degree of urgency. 
Develop initial treatment plans for common conditions encountered in the Emergency Department.
Recognize acutely dangerous health problems and prioritize decisions accordingly.
Develop proficiency in the comprehensive ophthalmologic examination.
Recognize common ophthalmologic conditions and describe their treatment.
Recognize ophthalmologic emergencies.
Develop proficiency in the comprehensive examination of the head and neck.
Demonstrate an understanding of the presentation and treatment of common otolaryngologic conditions.
Sites for the clerkship include specialist settings in numerous offices and clinics throughout the region, and emergency departments at UPMC Presbyterian, UPMC Mercy, and Children's Hospital of Pittsburgh of UPMC.
Educational Methods
Clinical experiences
Lectures
Workshops
VpSim online cases
Evaluation
Evaluation in this course is based on adult emergency medicine preceptor evaluations (15%), ophthalmology preceptor evaluations (15%), otolaryngology preceptor evaluations (15%), pediatric emergency medicine preceptor evaluations (15%), one written exam composed of multiple-choice and short-answer questions (20%), learning logs (10%), and professionalism (10%).
The clerkship is graded Pass/Fail.
Faculty Note
Clerkship Director Stephanie Gonzalez, MD is a recipient of the Donald S. Fraley Award for Medical Student Mentoring and Kenneth E. Schuit Master Educator Award. Clerkship Director David Eibling, MD, is a recipient of the Kenneth E. Schuit Master Educator Award and the Clinical Golden Apple Award. Clerkship Director Evan Waxman, MD, PhD, is a recipient of the Kenneth E. Schuit Award and multiple Clerkship Preceptor of the Year Awards. In addition, Drs. Gonzalez, Eibling, and Waxman are members of the UPSOM Academy of Master Educators.