6 weeks
Clerkship Director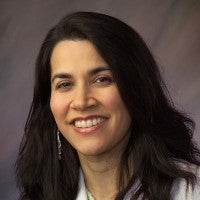 Vaishali Schuchert, MD
Clinical Associate Professor of Surgery and Critical Care Medicine
Department of Surgery
schuchertv@upmc.edu
Clerkship Co-Director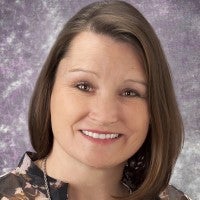 Kelly McCoy, MD
Associate Professor of Surgery
Department of Surgery
mccoykl@upmc.edu
Clerkship Co-Director

Gregory A. Watson, MD
Assistant Professor of Surgery and Critical Care Medicine
Department of Surgery
watsong@upmc.edu
Clerkship Co-Director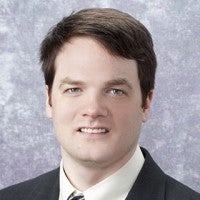 Michael C. Madigan, MD
Assistant Professor of Surgery
Department of Surgery
madiganmc@upmc.edu
Course Description
This 6-week clerkship covers the discipline of general surgery. Students are assigned to general surgery service (3 weeks) and a surgical specialty service (3 weeks). Students apply their clinical skills under direct supervision of residents and faculty. They will learn how to appropriately assess, present, and manage surgery patients.  Clinical teachings with residents and faculty will take place at the students assigned clinical site and throughout the various educational methods listed below.
Surgery Clerkship Global Learning Objectives:
Explain the etiology, differential diagnosis and management of common diseases requiring surgical care.
Recognize the need for routine, urgent, and emergent surgical referrals.
Course Objectives:
Develop clinical knowledge related to surgical disease through self-directed learning, clinical experiences, and demonstrate application of knowledge toward patient care.
Conduct an appropriate interview obtaining a complete or problem-focused history as indicated by the presentation.
Perform a complete or focused physical exam based on the presenting circumstances.
Write organized, precise, and analytical patient notes for the medical record or for review.
Give organized, accurate, fluent, and succinct oral presentations including an appropriate assessment and plan.
Recommend and interpret indicated laboratory and diagnostic studies and incorporate these data with the history and physical exam to synthesize a differential diagnosis and management plan.
Demonstrate optimal patient management by initiating a starting plan, suggesting alternative management strategies in an evidence-based approach, and coordinating care with the patient care team.
Demonstrate understanding of indications, relevant anatomy, critical steps, and risks related to operations in which you participate.
Become a fully engaged, hands-on participant in all aspects of patient care in the operating room while maintaining respectful interactions with all members of the surgical team.
Understand basic suturing methods, Foley catheter insertion, nasogastric tube placement and/or management, and surgical drain management.
Demonstrate integrity, dependability, and responsibility.
Take initiative in patient care responsibilities.
Demonstrate growth by incorporating formative feedback and continued self-assessment.
Foster intellectual curiosity and commitment to learning through self-directed inquiry and reading about topics relevant to the current service assignment and topics generally important for a surgical experience.
Demonstrate compassionate interactions with the patients and families.
Function as an active and integral member of the multidisciplinary patient care team.
Educational Methods
Clinical experiences
Lectures
Workshops
Simulations
Oral presentations
Conferences
Ward rounds
Standardized patient sessions (OSCE)
Evaluation
The clerkship evaluation is based on a combination of the four components: Resident & Faculty feedback (70%), National Board of Medical Examiners web-based subject exam (20%), Graded Assignments (5%), and Professionalism (5%).
Surgery Clerkship Grading: Honors, High Satisfactory, Satisfactory, Low Satisfactory, Unsatisfactory.
Faculty Note
Vaishali Dixit Schuchert, MD is a recipient of the Clerkship Preceptor of the Year Award 2019.  Gregory A. Watson, MD is a recipient of the Clinical Educator of the Year Award 2018 and the Simons Mentorship Award.  Giselle Hamad, MD is a recipient of the Donald S. Fraley Award for Medical Students Mentoring 2013.  Ibrahim Sultan, MD is a recipient of the Donald S. Fraley Award for Medical Student Mentoring 2019 and the Award for Outstanding Mini-Elective 2019.  Ulka Sachdev, MD is a recipient of the Award for Outstanding Mini-Elective 2015.  Gregory A. Watson, MD; Giselle Hamad, MD; Kevin Garrett, MD, FAC; Rajeev Dhupar, MD, and Edith Tzeng, MD are recipients of the Clerkship Preceptor of the Year Awards.  Additionally, Drs. Kevin Garrett, Giselle Hamad, Kenneth Lee, and Andrew Peitzman are members of the UPSOM Academy of Master Educators.