August 15, 2022-August 19, 2022
9 half days 
Course Director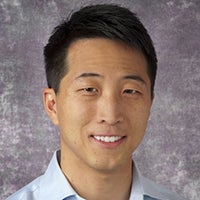 Jason Chang, MD
Assistant Professor
Department of Emergency Medicine
changjs2@upmc.edu
Course Director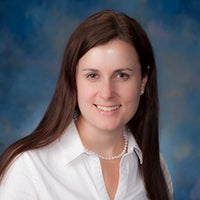 Amanda Brown, MD
Assistant Professor
Department of Pediatrics
amanda.brown@chp.edu
Course Description
This course acquaints incoming medical students with physicians who work in the clinical and academic environment. Students have the opportunity to observe how these physicians from a variety of disciplines apply their communication and clinical skills to patient care. The focus is on learning how health problems affect patients and their families, and the role a physician can play in modifying that effect. 
The goals of the course are to encourage new medical students to:
Appreciate the importance of effective communication to both patients and physicians.
Understand the importance of patient and physician factors and how these affect the   treatment of a disease.
Describe the role physicians can play in fostering community health.
Appreciate that the practice of medicine is a lifelong learning process, with continuing refinement of skill in procedures and patient communication.
Learn about the experience of illness and medical treatment from the viewpoint of patients and their families, patient must be understood in the context of their lives.
Develop an understanding of the psychological issues involved in being diagnosed with a chronic illness.
Students also receive an introduction to the Health Sciences Library System. The goals of this introduction are that students should be able to
Formulate questions and identify information sources required for the medical decision-making process;
Retrieve relevant, authoritative information through identification and optimal use of informational resources;
Understand the range of information sources and how each can provide unique information to aid in problem solving and decision-making. 
Educational Methods
Lectures
Community encounter
Patient interview
Panel discussion
Patient presentations
Small group session
Case-based, small-group workshops
Book/essay discussions
Curricular Themes
Access to quality health services, Breast cancer, Chronic disease (Cystic fibrosis/HIV), Communication skills, Community health, End-of-life care, Environmental health, Epidemiology,  Geriatrics, Human development/life cycle, Medical ethics, Medical genetics, Medical jurisprudence, Palliative care, Patient advocacy, Patient health education, Population–based medicine, Public health infrastructure.
Evaluation
Evaluation for this course is based on participation in small group sessions.
Grading: Students are required to pass this course to pass the Patient, Physician, and Society Block, Section 1. Grading for the block is Satisfactory or Unsatisfactory.
Faculty Note
Beth Piraino, MD; Kanchan Rao, MD; Jason Rosenstock, MD; and Peter Veldkamp, MD, are recipients of the Kenneth E. Schuit Master Educator Award. William Walker, PhD is a recipient of the Sheldon Adler Award for Innovation. Dr. Ankur Doshi received the Donald S. Fraley Award for Medical Student Mentoring. Jody Glance, MD received the Clinical Educator of the Year Award. Jason Chang, MD is the recipient of the Outstanding Mini-Elective Award. Dr. Peter Veldkamp received the Clerkship Preceptor of the Year Award. The recipient of the Outstanding Early Career Educator Award is Dr. Joseph Yanta. In addition, Drs. Jason Rosenstock; Peter Veldkamp; Elmer Holzinger, MD; and James Johnston, MD are members of the UPSOM Academy of Master Educators.