May 4, 2023-May 19, 2023
12 half days
Course Director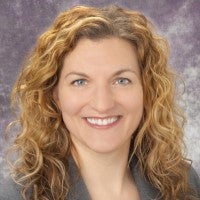 Jody Glance, MD
Associate Professor
Department of Psychiatry
glancej@upmc.edu
Course Description
This course follows the neuroscience course with study of functional manifestation of diseases or altered activity of the brain.
Course Goals:
To familiarize students with the most common and important psychiatric illnesses.
To help students prepare for clinical encounters with psychiatrically ill patients by providing a foundation for understanding psychiatric disorders and principles of psychiatric assessment and management.
To foster appreciation for the fact that psychiatric illness is commonly encountered in all medical practice, and early detection and treatment can significantly improve patient outcomes.
To build on material from the preceding neuroscience course in showing how neurobiological factors play out in behavior, and how treatment approaches derive from this understanding.
Educational Methods
Lectures
Clinical case conferences
Self-study exercises
Patient write-ups
Videotaped patient interviews
Live patient interviews
Curricular Themes
Epidemiology; Human development/life cycle; Medical ethics; Medical genetics; Medical jurisprudence; Mental health and mental disorders; Substance use disorders; Violence /trauma.
Evaluation
Evaluation for this course is determined as follows: 80% of the final grade will consist of performance on an MCQ exam and 20% will consist of a quiz.
Grading: This course comprises 30% of the grade for the Organ Systems Pathophysiology Block, Section 1. Grading for the block is Satisfactory or Unsatisfactory.
Faculty Note
Course Director Jody Glance, MD is a recipient of the Clinical Educator of the Year Award and the Clerkship Director of the Year Award. Jason Rosenstock, MD, is a recipient of the Kenneth E. Schuit Master Educator Award, the Sheldon Adler Award for Innovation in Medical Education, and the Excellence in Education Award for Course Director. In addition, Dr. Rosenstock is a member of the UPSOM Academy of Master Educators.