January 3, 2023-January 26, 2023
4 sessions
Course Director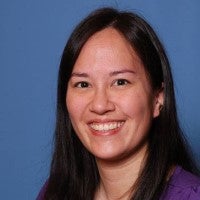 Karena Lawrence, MD
Assistant Professor
Department of Pediatrics
kgl12@pitt.edu
Course Director


Eloho Ufomata, MD, MS
Assistant Professor
Department of Medicine
ufomataeo@upmc.edu
Course Description
The goal of this course is to explore the interviewing process more in depth and to practice both basic and advanced skills of the medical interview, after students have clinical experience with patients.
After completing this course, students should be able to:
Demonstrate an ability to use interviewing skills important eliciting a medical history from patients.
Demonstrate an ability to use intervewing skills important in developing a therapeutic relationship.
Demonstrate an ability to interact with patients compassionately and effectively during difficult or challenging encounters.
Educational Methods
This course uses encounters with Standardized Patients to practice basic and advanced interviewing skills in a small group setting, consisting of one faculty facilitator and 5 students.
Standardized patient encounters
Small group sessions
Clinical skills development
Evaluation
Evaluation is based on attendance and on faculty evaluations of performance and participation in the 4 class sessions.
Grading: Students are required to pass this course to pass the Introduction to Patient Care Block, Section 4. Grading for the block is Satisfactory or Unsatisfactory.
Faculty Note
Course Director Carla Spagnoletti, MD; Faculty facilitators Stephanie Dewar, MD; Linda King, MD, Eva Reitschuler-Cross, MD, Jason Rosenstock, MD, Reed Van Deusen, MD, and Peg Watt-Morse, MD are recipients of the William I. Cohen Award for Excellence in Clinical Skills Instruction. Jared Chiarchiaro, MD, MS and Jason Rosenstock, MD are recipients of the Sheldon Award for Innovation in Medical Education. Jason Rosenstock, MD, and Diemthuy Bui, MD are recipients of the Kenneth E. Schuit Master Educator Award. In addition, Drs. Spagnoletti, Rosenstock, Dewar, Van Deusen, Brooks, Maier, and Bui are members of the UPSOM Academy of Master Educators.