October 10, 2022-October 28, 2022
15 half days
Course Director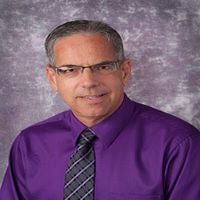 John Kreit, MD
Professor of Medicine
Division of Pulmonary, Allergy and Critical Care Medicine
kreitjw@upmc.edu
The Pulmonary course is third in a sequence of three courses (CV, Renal, Pulmonary) which focuses on Body Fluid Homeostasis.
Course Goals:
To learn the normal structure of the pulmonary system.
To understand normal pulmonary physiology, including respiratory mechanics, ventilation, perfusion, ventilation-perfusion relationships, diffusion, the control of breathing, and the transport of oxygen and carbon dioxide.
To understand how structural and functional changes secondary to disease alter normal pulmonary physiology.
To learn the diagnostic tests used to evaluate patients with pulmonary diseases.
To learn the common diseases of the pulmonary system.
To understand the pharmacology of drugs used to treat pulmonary diseases.
To learn the basic histologic features of the normal lung and those of common pulmonary diseases.
Educational Methods
Lectures
Small-group case-based workshops
Demonstrations/Laboratories
Evaluation
Evaluation for this course is based on a midterm examination (10%), an in-house multiple choice examination (35%), a computer-based NBME-style examination (35%), and on attendance, and participation in PBL sessions and workshops (20%).
The percentage breakdown for the Organ Systems Pathophysiology Block, Section 2 is as follows:: Cardiovascular (44%), Renal (28%), Pulmonary (28%). Grading for this block is Satisfactory or Unsatisfactory.
Faculty Note
Daniel Weiner, MD received the Outstanding Mini-Elective Award. Peter Veldkamp, MD and John Kreit, MD are recipients of the Kenneth E. Schuit Master Educator Award and Clerkship Preceptor of the Year Award. In addition, Drs. Veldkamp is a  member of the UPSOM Academy of Master Educators.