August 31, 2022-October 19, 2022
6 sessions
Course Director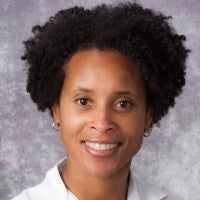 Alaina James, MD, PhD
Assistant Professor
Department of Dermatology
jamesaj@upmc.edu
Course Goal
In this course, learners will come to appreciate and understand the history and structure of systemic racism; its effects on healthcare delivery, the science of medicine, and medical education; and strategies to address racism and its effects.
Course Objectives:
By the end of this course, students will be able to:
Understand the history of racism in medicine, in realms of research, clinical care, and education.
Critically examine the impact of the use of race to signal important biologic differences in medicine
Discuss racism and its impact on health outcomes
Describe societal structures which limit access to healthcare for minoritized individuals
Explore the impact of racism on access to medical education and the demographics of the physician workforce
Utilize our skills as physicians to mitigate the effects of structural racism in medicine
Educational Methods
Short, large-group 30-minute introductory lectures
Small group facilitated debrief/discussion of the day's topic
Reflective writing as the primary assessment tool
Evaluation
This course is Pass/Fail. Attendance is REQUIRED, and students can have no more than one unexcused absence. 
60% of the grade is determined by the brief weekly write-ups on given prompts. The remaining 40% will be based on a final written reflection. This will be a two-page written reflection on the student's experience during the course and how it will inform their practice of medicine.