4 weeks
Clerkship Director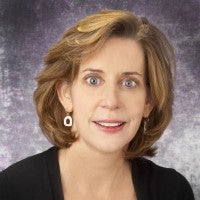 Laurie Knepper, MD
Associate Professor
Department of Neurology
knepperle@upmc.edu
Clerkship Assistant Director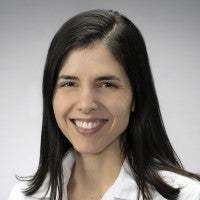 Claire Yanta, MD
Assistant Professor
Department of Neurology
casperca2@upmc.edu
Course Description
The Neurology Clerkship is 4 weeks and includes experience in neurology, neuropathology, and neuroradiology. Clinical teaching with attendings and residents occurs in inpatient and ambulatory settings and student can spend time at Children's hospital on the pediatric neurology service.
Course Objectives:
Complete a detailed, organized neurologic exam identifying abnormalities.
Understand how to localize a neurologic disorder in the nervous system and generate a tiered differential diagnosis.
Write a complete new EHR patient note.
Clinical experiences include case presentations, topic presentations and reviews and case based and interactive didactics. Students obtain neuropathology workshops. Students have a formative standardized patient encounter that includes the neurologic exam and obtaining consent for a lumbar puncture. Students have a lumbar puncture simulation exercise, including order entry and writing a procedure note.
Clinical sites include Children's Hospital of Pittsburgh of UPMC, Magee-Womens Hospital of UPMC, Neurology Outpatient Clinic (Kaufmann Building), UPMC Headache Center (University Center), UPMC Montefiore, UPMC Passavant, UPMC Presbyterian, UPMC Shadyside, and the VA Pittsburgh Healthcare System.
Educational Methods
Inpatient patient-care activities
Outpatient patient care activities
Simulation
Diagnostic imaging session
Standardized patient encounters
Case-based didactics
Structured readings
Review of written patient notes
NBME exam review
Workshops
Evaluation
The Neurology clerkship grade is based on clinical evaluations from residents and attendings (50%), NBME web-based subject exam score (25%), review of two EMR notes (10%), witnessed exam (10%), and professionalism (5%).
Grading: The clerkship is graded Honors, High Satisfactory, Satisfactory, Low Satisfactory, Unsatisfactory.
Faculty Note
Clerkship Director Laurie Knepper, MD, is a recipient of the Clerkship preceptor of the Year Award. Clerkship faculty Drs. Ajitesh Ojha, Anne Van Cott, Robert Kaniecki, Angela Lu, and Cigdem Isitan have also been recipients of the Clerkship Preceptor of the Year Award.